Department of the Army Field Manual FM 5-34: Engineer Field Data
Used
/
Quantity Available:
0
Available From More Booksellers
View all copies of this book
About the Book
Bibliographic Details
Title: Department of the Army Field Manual FM 5-34:...
Publisher: GPO
Publication Date: 1965
Book Condition: good
Edition: Revised
We're sorry; this book is no longer available. AbeBooks has millions of books. Please enter search terms below to find similar copies.
Description:
pocket sized, 440, flexible fabric covers, illus., tables, references, appendices, index, stamp inside front cover crossed out in marker some wear to cover edges. Topics covered include explosives and demolitions, land mine warfare, field fortifications, marking of bridges and vehicles, floating equipage, fixed bridges, concrete construction, military road construction, reconnaissance, and engineering data, among many others. Bookseller Inventory #
AbeBooks offers millions of new, used, rare and out-of-print books, as well as cheap textbooks from thousands of booksellers around the world. Shopping on AbeBooks is easy, safe and 100% secure - search for your book, purchase a copy via our secure checkout and the bookseller ships it straight to you.
Search thousands of booksellers selling millions of new & used books
New & Used Books
New and used copies of new releases, best sellers and award winners. Save money with our huge selection.AbeBooks Home
Rare & Out of Print Books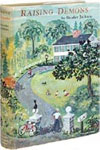 From scarce first editions to sought-after signatures, find an array of rare, valuable and highly collectible books.Rare Books
Textbooks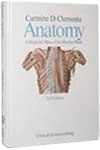 Catch a break with big discounts and fantastic deals on new and used textbooks.Textbooks
More Books to Discover