Historia ecclesiastica. (Trad. Rufinus Aquileiensis)
Published by
Mantova, Johannes Schall, s.d. 1479, 1479
Used
/
Rilegato
/
Quantity Available:
0
Available From More Booksellers
View all copies of this book
About the Book
Bibliographic Details
Title: Historia ecclesiastica. (Trad. Rufinus ...
Publisher: Mantova, Johannes Schall, s.d. 1479
Publication Date: 1479
Binding: Rilegato
Book Condition: molto buono
We're sorry; this book is no longer available. AbeBooks has millions of books. Please enter search terms below to find similar copies.
Description:
Folio (cm 29.5), pergamena cinquecentesca con titolo manoscritto al dorso, fresco esemplare con larghi margini, completamente rubricato all'epoca in rosso, con centinaia di lettere iniziali, ed alcune lettere capitali in rosso e blu (forse lievem. posteriori). Testo in caratt. romano su 34 linee, cc. 172 non num. Quarta edizione (ma la seconda stampata in Italia, dopo Roma 1476) dopo la prima del 1474 della famosa opera storica di Eusebio di Cesarea (265-340 d.C.), originariamente composta in greco e qui tradotta in latino. Come avverte l'autore nella prefazione, l'opera intende presentare la storia della Chiesa dai tempi degli Apostoli fino ai suoi giorni, in particolare per ciò che riguarda: le successioni episcopali nelle principali sedi; i teologi cristiani; le eresie; gli ebrei; i martiri. Il materiale, raggruppato cronologicamente secondo le epoche degli imperatori, fa riferimento a fonti pi¯ antiche, ed ¸ quindi uno dei pi¯ù eccezionali documenti storici sul cristianesimo. Il libro I ¸ una dettagliata introduzione su Ges¯ù Cristo, mentre l'ultimo, il X, si chiude prima della morte di Cristo (326), essendo dedicato a Paolino di Tiro (morto tra il 324 e il 325). Hain/Cop. 6711; GW 9437; IGI 3762; BMC VII 933.IB. Bookseller Inventory #
AbeBooks offers millions of new, used, rare and out-of-print books, as well as cheap textbooks from thousands of booksellers around the world. Shopping on AbeBooks is easy, safe and 100% secure - search for your book, purchase a copy via our secure checkout and the bookseller ships it straight to you.
Search thousands of booksellers selling 140 million books
New & Used Books
New and used copies of new releases, best sellers and award winners. Save money with our huge selection.AbeBooks Home
Rare & Out of Print Books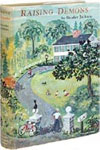 From scarce first editions to sought-after signatures, find an array of rare, valuable and highly collectible books.Rare Books
Textbooks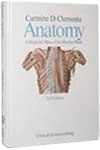 Catch a break with big discounts and fantastic deals on new and used textbooks.Textbooks
More Books to Discover
Portions of this page may be (c) 2006 Muze Inc. Some database content may also be provided by Baker & Taylor Inc. Copyright 1995-2006 Muze Inc. For personal non-commercial use only. All rights reserved. Content for books is owned by Baker & Taylor, Inc. or its licensors and is subject to copyright and all other protections provided by applicable law.

Portions of this page may be Copyright VNU Entertainment Media (UK) Ltd., 2006, Georg Lingenbrink GmbH & Co., Tite Live, S.A or Informazioni Editoriali S.p.A. All rights reserved.