Prologus in Bibliam. Incipit epistola beati Hieronymi ad Pauli .
Published by
Magistri Johanis dicti Magni., 1483
Used
/
Quantity Available:
0
Available From More Booksellers
View all copies of this book
About the Book
Bibliographic Details
Title: Prologus in Bibliam. Incipit epistola beati ...
Publisher: Magistri Johanis dicti Magni.
Publication Date: 1483
We're sorry; this book is no longer available. AbeBooks has millions of books. Please enter search terms below to find similar copies.
Description:
In 8°, p. pelle no coeva, cc. nn. 398, su due colonne (escluso le ultime 31 cc. che sono su tre colonne) a 58 linee. Piatti e d. con fregi in o. Pregevole e grande capolettera in oro, rosso, blu e verde arricchita da fregio floreale, numerose altre capilettera , di varie grandezze, in inchiostro rosso e blu. Carta forte e stampa fresca. Il vol. presenta i registri a/z - A/Z e 1/4. La carta con registro - e - è inserita alla fine del quaderno di appartenenza mentre l'ultima carta del medesimo quaderno è inserita al suo posto. Le carte con i riporti b3, g1 e g2 si presentano manoscritte. Lievi gore su poche pp. Rifilato al marg. sup. Sottolineature e chiose su poche pp. Cop. stanca. Bookseller Inventory #
AbeBooks offers millions of new, used, rare and out-of-print books, as well as cheap textbooks from thousands of booksellers around the world. Shopping on AbeBooks is easy, safe and 100% secure - search for your book, purchase a copy via our secure checkout and the bookseller ships it straight to you.
Search thousands of booksellers selling 140 million books
New & Used Books
New and used copies of new releases, best sellers and award winners. Save money with our huge selection.AbeBooks Home
Rare & Out of Print Books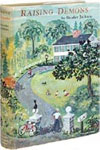 From scarce first editions to sought-after signatures, find an array of rare, valuable and highly collectible books.Rare Books
Textbooks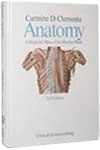 Catch a break with big discounts and fantastic deals on new and used textbooks.Textbooks
More Books to Discover