SERMONES DE LAUDIBUS SANCTORUM. (A GASPARINO BORRO VENETO EXAMINATUM).
Published by
IN FINE: VENETIIS, PER BERNARDINUM BENALIUM. DIE KAL. OCTOBRIS (1 OTTOBRE) 1490., 1490
Used
/
Rilegato
/
Quantity Available:
0
Available From More Booksellers
View all copies of this book
About the Book
Bibliographic Details
Title: SERMONES DE LAUDIBUS SANCTORUM. (A GASPARINO...
Publisher: IN FINE: VENETIIS, PER BERNARDINUM BENALIUM. DIE KAL. OCTOBRIS (1 OTTOBRE) 1490.
Publication Date: 1490
Binding: Rilegato
Book Condition: quasi ottimo
We're sorry; this book is no longer available. AbeBooks has millions of books. Please enter search terms below to find similar copies.
Description:
[INCUNABOLO] (cm. 21) ottima piena pergamena XX secolo, con unghie. -- cc. 219 (di 220) manca solo l' ultima bianca cc.4 nn. +cc.215 a numerazione romana fino a XXXII e dalla 33 a 215 a numerazione araba. Il colophon e il registro sono a carta 215 verso. Caratteri gotici, testo a due colonne, 48 linee. Spazi per lettere capitali. l'autore (Lecce 1425-1495) fu uno dei più celebri predicatori della sua epoca, e gli vengono attribuite oltre 100 edizioni antiche. Che meriterebbero uno studio più approfondito onde mettere a fuoco le numerose varianti. Curiosamente, secondo Hain le 11 edizioni di questi sermoni sono tutte state impresse nel 1489 e 1490. Un rinforzo alla cerniera delle prime 5 carte per lievi difetti. presenti anche al margine alto delle ultime 12 carte con un filo di tarlo ben restaurato che intacca il testo. Altrimenti esemplare molto bello e fresco. Alla prima carta vecchio timbretto :"Massimiliae J.H.S. soc. Jes." Goff elenca solo 9 copie in America e sander "prices" solo 2 vendite. *HAIN 4482 *IGI 2462 *GOFF C 150 *GW 6059 * PROCTOR 4874 *HARVARD LIBRARY 2091 * POLAIN 1001 *PELLECHET 3292 *BMC V 373. Bookseller Inventory #
AbeBooks offers millions of new, used, rare and out-of-print books, as well as cheap textbooks from thousands of booksellers around the world. Shopping on AbeBooks is easy, safe and 100% secure - search for your book, purchase a copy via our secure checkout and the bookseller ships it straight to you.
Search thousands of booksellers selling 140 million books
New & Used Books
New and used copies of new releases, best sellers and award winners. Save money with our huge selection.AbeBooks Home
Rare & Out of Print Books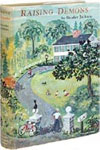 From scarce first editions to sought-after signatures, find an array of rare, valuable and highly collectible books.Rare Books
Textbooks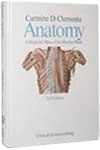 Catch a break with big discounts and fantastic deals on new and used textbooks.Textbooks
More Books to Discover
Portions of this page may be (c) 2006 Muze Inc. Some database content may also be provided by Baker & Taylor Inc. Copyright 1995-2006 Muze Inc. For personal non-commercial use only. All rights reserved. Content for books is owned by Baker & Taylor, Inc. or its licensors and is subject to copyright and all other protections provided by applicable law.

Portions of this page may be Copyright VNU Entertainment Media (UK) Ltd., 2006, Georg Lingenbrink GmbH & Co., Tite Live, S.A or Informazioni Editoriali S.p.A. All rights reserved.