VITAE CAESARUM (CUM COMMENTARIO ANTONIUS SABELLICUS).
Published by
(IN FINE) : VENETIIS PER DAMIANUM DE GORGONZOLA. XXIX MENSE MARTII 1493, 1493
Used
/
Rilegato
/
Quantity Available:
0
Available From More Booksellers
View all copies of this book
About the Book
Bibliographic Details
Title: VITAE CAESARUM (CUM COMMENTARIO ANTONIUS ...
Publisher: (IN FINE) : VENETIIS PER DAMIANUM DE GORGONZOLA. XXIX MENSE MARTII 1493
Publication Date: 1493
Binding: Rilegato
Book Condition: quasi ottimo
We're sorry; this book is no longer available. AbeBooks has millions of books. Please enter search terms below to find similar copies.
Description:
[INCUNABOLO] (cm. 31) bella legatura del XX secolo in mz. vitello su assicelle in legno di faggio. Quattro nervi e impressioni a secco in stile quattrocentesco, sguardie antiche.-- cc. 129(su 130) carattere rotondo, 48 linee per il testo e 60-62 per il commento. Il testo inizia a carta a2: M. Antonius Sabellicus Augustino Barbarico serenissimo Venetiarum principi salutem. Al verso è un proemio. L' opera contiene vari passaggi in caratteri greci che sono fra i più antichi usati nella stampa. Il tipografo, Damiano de Mediolano nativo di Gorgonzola, stampò una dozzina di libri a Venezia e nel settembre del 1500 si stabilì a Perugia. La prima carta, che contiene il solo titolo: "Svetonius cum commento" è perfettamente riprodotta in fac-simile su carta antica ben uniformata al volume, tanto che è distinguibile solo per la diversa filigrana e così ingannevole da poter essere presa per originale. Qualche macchietta alle prime due carte e più pesanti alle ultime tre con lievi difetti. L' ultima carta contiene la vita di Svetonio e il registro, al verso è bianca. altrimenti esemplare bello e nitido. HAIN-C. 15124; I.G.I. 9237; GOFF S 824; HARPER(1930) 393; PELLECHET 10809; PROCTOR 5512; POLAIN 3629; BMC. V 543; OLSCHKI(2903) "MONUMENTA TYPOGRAPHICA" n° 1174. Bookseller Inventory #
AbeBooks offers millions of new, used, rare and out-of-print books, as well as cheap textbooks from thousands of booksellers around the world. Shopping on AbeBooks is easy, safe and 100% secure - search for your book, purchase a copy via our secure checkout and the bookseller ships it straight to you.
Search thousands of booksellers selling 140 million books
New & Used Books
New and used copies of new releases, best sellers and award winners. Save money with our huge selection.AbeBooks Home
Rare & Out of Print Books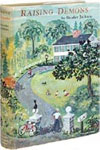 From scarce first editions to sought-after signatures, find an array of rare, valuable and highly collectible books.Rare Books
Textbooks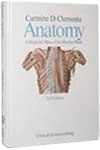 Catch a break with big discounts and fantastic deals on new and used textbooks.Textbooks
More Books to Discover
Portions of this page may be (c) 2006 Muze Inc. Some database content may also be provided by Baker & Taylor Inc. Copyright 1995-2006 Muze Inc. For personal non-commercial use only. All rights reserved. Content for books is owned by Baker & Taylor, Inc. or its licensors and is subject to copyright and all other protections provided by applicable law.

Portions of this page may be Copyright VNU Entertainment Media (UK) Ltd., 2006, Georg Lingenbrink GmbH & Co., Tite Live, S.A or Informazioni Editoriali S.p.A. All rights reserved.